Agroinvest delivers high performing,
innovative fish feed to saltwater and
freshwater aquaculture farmers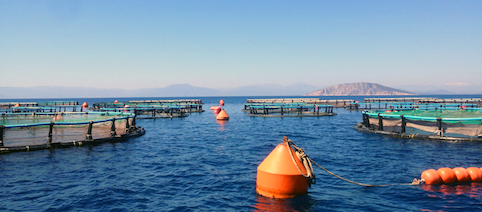 We believe in creating reliable solutions for producers and nutritious fish for consumers.
That is why we produce fish feed of the highest standards
Agroinvest has built a fish feed department of world-class expertise, on the foundation of our core business as a leading agricultural raw material trader and food processor in SE Europe. Offering high performance feed through certified operations and constant improvement, our value proposition is hard to beat.
We are continuously optimizing our recipes by using new innovative raw materials and big-data feedback analysis systems. Feeling comfortable only at the forefront of development, we are engaged in R&D programs aimed at enhancing feed performance and improving fish health. Based on our rich experience and high expertise, we also offer a customization service for complex, specific-purpose projects.
Agroinvest offers the following feed products for all growth stages:
Feed for Saltwater Fish: Sea Bream, Sea Bass, Pagrus, Common Pandora, Meagre
Feed for Freshwater Fish: Trout, Carp